EMERGENCY ELECTRICIAN IN LONDON
We facilitate the meeting between users and professionals
We collaborate with several independent technicians that provide outstanding services. They will complete every task with care, precision and proficiency.
An electrical fault can happen when least expected, causing a fire which can jeopardize your safety and that of your family. When it happens, you need to take immediate measures, before the incident turns into a serious issue. If you face an electrical emergency, the Emergency Electrician in London is a helpline that quickly responds to your call and helps you deal with the situation as soon as possible. Our customer service team takes pride in ensuring fast response and 24 Hours efficient electrical services provided by local electricians at competitive prices.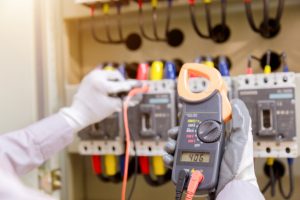 Services We Provide
If your purpose is seeking the right and trusted electricians in London then you're at home.

STORAGE HEATER
The local technicians that we find offer fast and efficient services to customers who come to us for storage heater issues and they ensure to provide cost-effective solutions. We find professional individuals who have the skills and expertise to repair or install water heater systems. Our customer service team ensures that the customers get quality service by qualified and experienced specialists. We uphold ethical standards in our operations and are always committed to ensuring customer satisfaction.

ELECTRICAL SAFETY CERTIFICATE
Electrical safety testing is highly recommended to assess the potential risks electrical appliances can cause, i.e electrical shocks or accidents, etc… In order to evaluate whether electrical appliances are safe enough to be used within your property, you can immediately get in touch with us and get the best service from a certified team, we cooperate with, that carries out efficient electrical inspection and testing. Our customer service team is always available to meet your requirements.

SAFETY ALARM
The technicians that collaborate with us specialize in safety alarms installation and repair services. Whenever you have issues with the safety alarm system at home, we promise to find the best technician to immediately deal with it. The professional and certified specialists we choose are highly determined to provide cost-effective solutions and ensure that you will be satisfied with their service. Fast response and quality service are the main priority of our helpline.
POWER SHOWER
Given the extensive years of experience, the technicians can effectively do power shower repair and installation whenever it is needed. When an emergency issue with an electrical shower arises, our helpline assures you immediate assistance with the best technicians of London. Whatever the problem, do not hesitate to reach out to us for assistance. We collaborate with the best technicians who will come up with appropriate solutions and make sure everything is functioning properly.

EMERGENCY ELECTRICIAN
The emergency electricians we collaborate with are available on a 24-hour basis to give you all the services you require, whenever you call for their assistance. The electricians work with proper tools and materials to ensure the safety of your property at times of operations. The professional and highly qualified electricians carefully consider your requirements and ensure to quickly resolve the electrical problems in no time.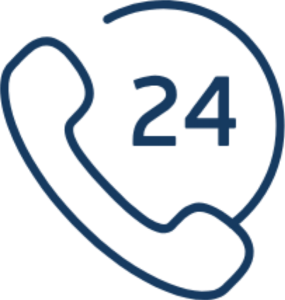 AVAILABILITY 24H
Looking for Electrical Services in London? We are here to offer immediate assistance, choosing experienced electrical engineers to cooperate with. So, do not wait longer for help. We understand that electrical emergencies can cause serious damage if not immediate action is taken. For this reason, we collaborate with certified electricians who work 24 hours a day. They are able to effectively handle any electrical problem at whatever time you call our customer service team.
Find your city and request an emergency electrical service in London!
Southwark  
Lambeth 
Camden
Haringey
Ealing
Hillingdon
Hounslow
Kingston upon Thames
Romford
Greenwich
Lewisham
Redbridge 
London
Bromley
Croydon
Harrow 
Barnet
Sutton 
Wandsworth
Islington 
Westminster 
Hackney 
Brent 
Bexley 
Enfield 
Tower Hamlets
Waltham Forest
Newham
Merton
Havering
Barking and Dagenham
Hammersmith and Fulham 
Kensington and Chelsea 
Richmond upon Thames